Marion Smith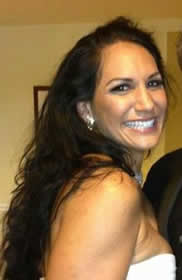 Marion Smith has more than twenty one years experience designing residential and commercial interiors. Though her interiors are typically clean and uncluttered, she is comfortable working in a variety of styles, guided by her clients' individual needs and tastes. Her design process is pragmatic (how should the space be laid out to flow and function well?) as well as creative/conceptual (what idea or feeling will ground and focus the design?).

At the beginning of each project, Marion likes to start with the same questions: What's the best design for the client? What's the best design for the building or space? What will stand the test of time, stylistically and functionally? For any project, her goal is to ensure that the fundamental design and the materials are classic, long lasting, and appropriate to the building and its period. Then she likes to layer on fresh, contemporary elements—such as lighting, furniture, and art—that feel just right for the clients and for the moment.

LivingStyles by FHDInteriors
Our mission is to create beautiful, livable spaces that meet our clients' aesthetic, functional, and economic goals, while respecting the environment.
Our perspective is informed by a respect for historical architecture coupled with an appreciation of the playfulness and freshness of modern design.
Our approach is flexible and responsive. We work with some clients who know exactly what they want and we help them achieve it. Others are less sure and we guide them through the design process, helping them to formulate their own aesthetic as we go.
Our network of collaborating professionals, formed through twenty years of practice, includes architects, builders, artists, and artisans who share our vision.
Exclusivity: creative, classic, comfortable interiors designed with you in mind.
LivingStyles stands for a unique blend of simplicity and livability. Our classic and timeless designs for commercial and private spaces are international in their scope. Our prestigious commission range from restaurants and retail spaces to private estates, offices and yachts.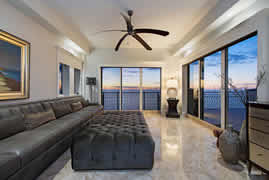 EXTERIOR DESIGN
LivingStyles By FHD ensures that the clients' greatest investment is also their greatest source of comfort, pride and self-expression.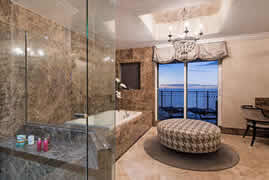 HOME STYLING
Marion is passionate about bringing spaces to life. Together with you!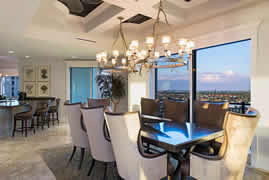 INTERIOR DESIGN
Welcome To LivingStyles By FHD featuring Home Staging, Interior Redesign, and Decorating Services
Bringing Your Design Ideas to Life
Marion brings you the benefit of over 21 years experience.
LivingStyles By FHD has become a major force in the design community.
With merchandise from around the world, you are bound to find that perfect piece
The stand out difference between us and our competitors is a stylish result – we give you more.
We are versatile, regardless of the design of your home, we can help you make the right decisions and leave you with a result that you love.
Where possible, we work outside trends, encouraging smart long-term interior design decisions that blend style and practicality.
Offering full scale decorating, construction, re-modeling & faux painting, LivingStyles By FHD's Home Furnishing & Interior Design specializes in Wood, Carpet & Tile Flooring, along with Soft & Hard Window treatments, Custom Built Cabinetry, Custom Bedding Ensembles, Designer Furniture, Artworks & Accessories. LivingStyles offers exclusive floral design..
Marion is a creative, innovative interior professional. She believes in sharing as much information as possible with her clients during a project.. She is a creative, innovative interior professional with sound business sense. Her many achievements & expertise are in designing spaces which define your lifestyle. She is a specialist in color & space planning. She has a keen eye for detail.
Before buying furniture, you should know how to find the best match for your needs. Every piece of furniture has certain elements or features that determine whether or not it is a good fit. Marion will guide you through the general rules that apply to the perfect furniture purchase.
The furniture you choose has the power to take your spaces from ordinary to extraordinary.
Size, shape and style have profound effects. The largest piece in a room will set the overall tone, while other pieces add balance and direct the flow of traffic.
As the gateway to your home, the entryway should set the initial tone.
Choose hall trees, benches and other pieces that match the furniture in the rooms beyond.
The living room is your oasis, a place for loved ones to gather and relax.
Think about how your family uses the living room and what kind of sofa and chairs would be the most comfortable. Then find the style that creates your ideal ambience, and carry that style through other pieces in the room. For an informal living room or den, a TV stand offers stylish support and media storage. Don't forget an end table and a stack of coasters.
The kitchen and dining room are defined by their seating options.
A large dining table provides plenty of room to gather; counter stools let friends and family pull up a seat in any space. Be sure not to place your tables, chairs and stools too closely. Generous spacing provides elbow room for your guests and creates a welcoming, uncluttered appearance.
In the bedroom, the fundamental piece is the bed.
Choosing the right headboard is key. With upholstery, you can completely customize your look. Pretty prints offer a sense of cottage style, while velvety fabrics add an elegant touch. The warmth of wood, meanwhile, can create ambience ranging from rustic to global-inspired.
Ultimately, each room should speak to your family's personality and tastes.
Mix and match to create a decorating concept that's uniquely you.
TESTIMONIALS
My wife and I could not be more satisfied with our entire experience with LivingStyles Design! Marion's vast experience, meticulous attention to detail and superior ability to orchestrate a custom home is unmatched. What we valued most was how LS injected so many insightful suggestions into our original ideal home design. Marion made us feel comfortable, she communicated extremely well and we knew all along the he home she designed for us would be well thought out and would carry her trademark curb appeal. We cannot say enough about the professional product that LivingStyles produces. We feel we have made caring, genuine friends for life and appreciate doing business with a woman of such high integrity. Thank you Marion for creating such a beautiful custom home for us!

Cliff and Holly Woodman

LivingSyles Designs not only met our expectations, Marion and her staff exceeded them! After searching for a home for over a year we decided that we weren't going to find what we wanted. When we met Marion, we had very specific layout ideas and she took our vision and created our dream home! Working with her was a delightful experience, as we felt we were working with a longtime friend. Not only did she translate our 'wish list' to a house plan reality, her experience and well thought out suggestions help improve it!

Jhonathan and Erin Guenter
WHAT

YOU CAN EXPECT
LivingStyles works with contractors, select architects, skilled trades and suppliers to achieve extraordinary results.
We are a full-service interior design firm offering a wide variety of design and décor services
CALL TODAY FOR A CONSULTATION AND TO GET STARTED CREATING A SPACE YOU'LL LOVE TO COME HOME TO PH. (239)642-7007
At LivingStyles by FHDInteriors we are proud of the long-term relationships with our suppliers and customers.